By Habeeb Onawole, Gizmo China
11th August 2021 – (Beijing) Xiaomi is great at keeping secrets when it wants to. For example, the first Mi MIX phone was a surprise announcement when it was unveiled five years ago. Today, Xiaomi has unveiled another surprise product, one we had no inkling of prior to its unveiling today. The CyberDog is a quadruped robot that you can call the manufacturer's own version of Boston Dynamic's Spot robot dog.
The CyberDog is described as a bio-inspired quadruped robot that is powered by NVIDIA's Jetson Xavier NX AI Supercomputer for Embedded and Edge Systems paired with 128GB of near-industrial grade SSD. The former has an AI performance of 21 TOPS.
There are a plethora of cameras, microphones, and sensors on the head of the robot that gives it spatial perception comparable to the human eye. The sensors include AI cameras, binocular ultra-wide cameras, and Intel's RealSense D450 depth camera module that helps the robot achieve centimeter-scale obstacle avoidance and navigation. It also has SLAM mapping and auto-tracking.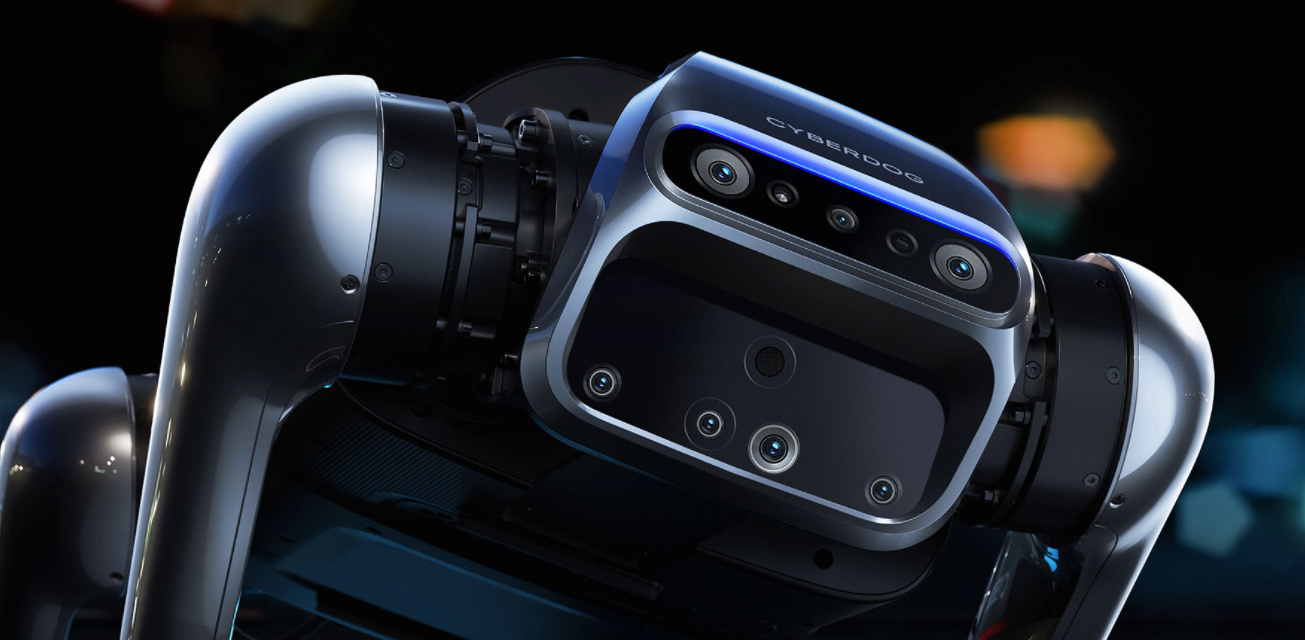 CyberDog can be controlled in three ways – via the mobile phone app, voice control, and a remote control pictured below that is sold separately. Only a handful of Xiaomi phones including the Redmi K40 Gaming Edition, Redmi K40, Redmi K30 5G, Redmi 10X Pro, Redmi 10X, and Mi MIX 2S are supported at the moment. Xiaomi says compatibility for more devices will be added in the future.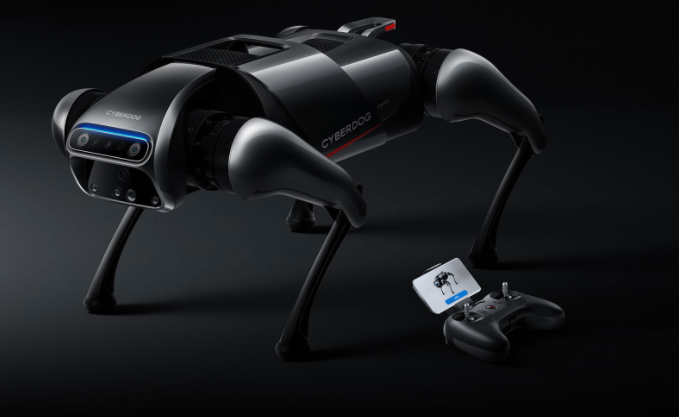 The CyberDog, with its in-house developed high-performance servo motor, has a wide range of movements including running, jumping, turning left or right. and leaning forward. It can also do a backflip, roll around, and stand on its hind legs. It has a maximum walking speed of 3.2m/s and a maximum payload of 3kg.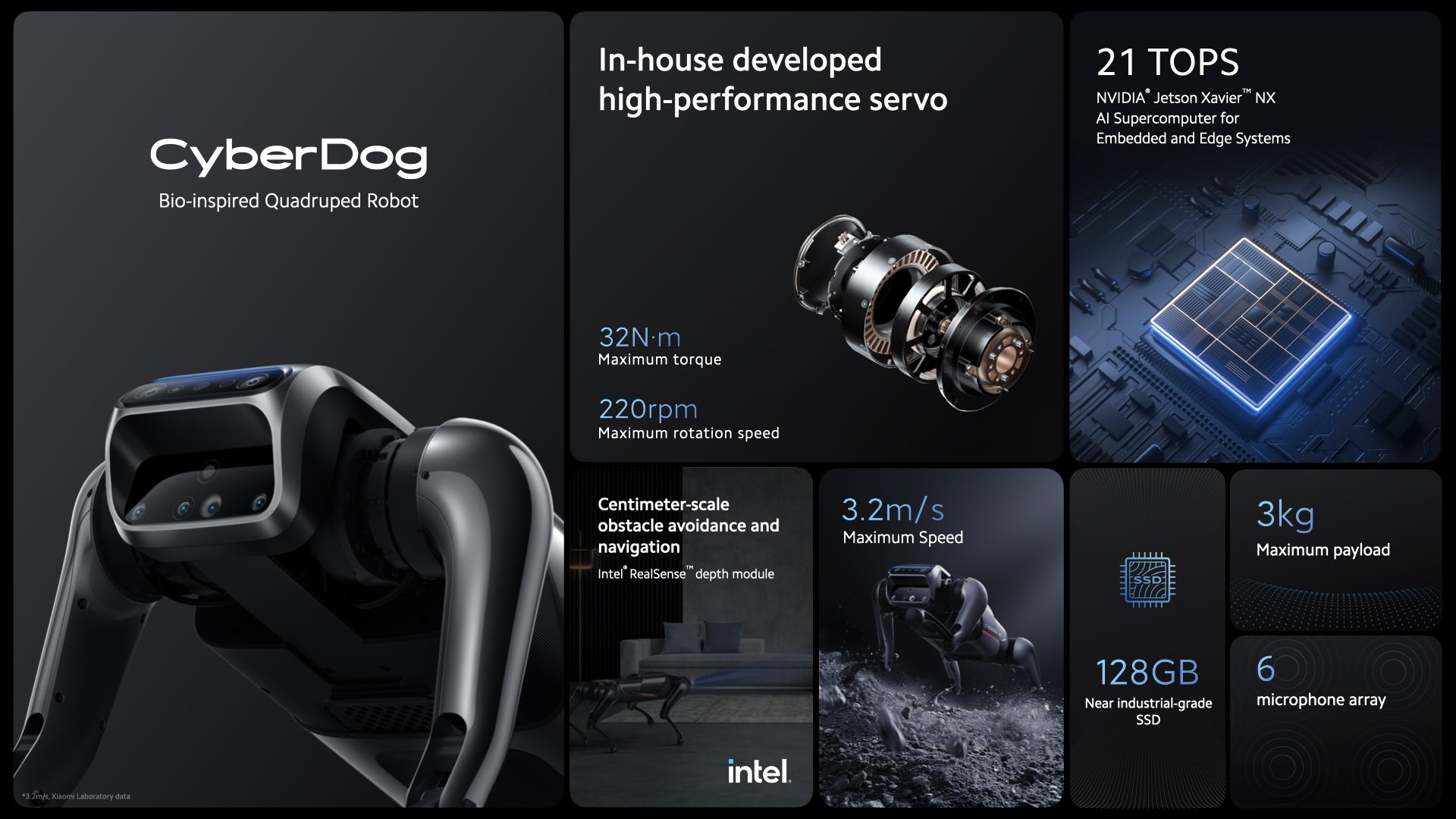 Xiaomi's XiaoAI system is built into the robot and it can be used to control compatible smart home appliances such as the TV, vacuum cleaner, air conditioner, and air purifier.1 of 5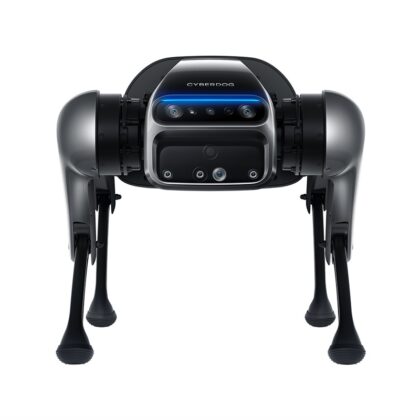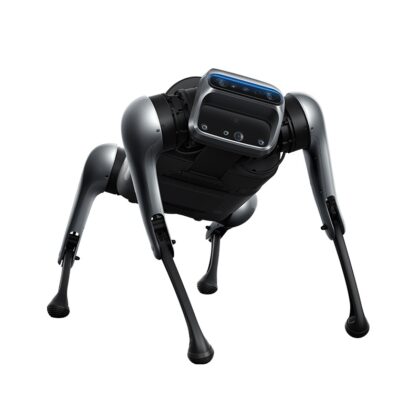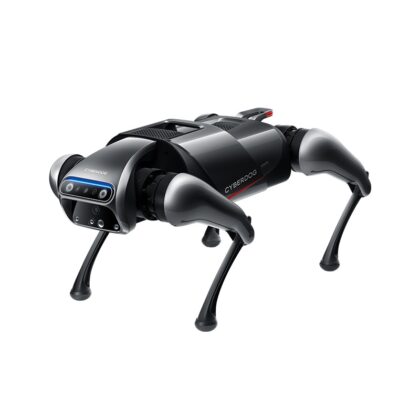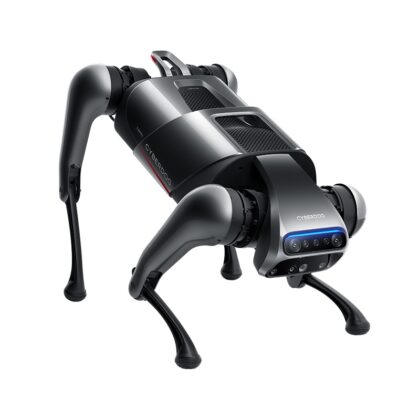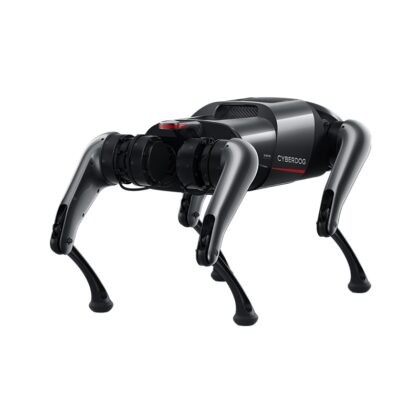 CyberDog price and availability
While Boston Dynamic's Spot sells for US$74,500, Xiaomi's CyberDog sells for a fraction of that at ¥9999 (US$1541). Of course, there are significant differences between the two robots, but if you have always wanted a robot similar to Boston Dynamic's Spot, Xiaomi's CyberDog is a significantly more affordable version.