Original article from PetaPixel
Optical image stabilization is all about keeping the camera still even as the housing shakes or otherwise moves around. And when it comes to stabilization in nature, few creatures are as good at keeping their camera (read: head) perfectly still as the chicken.
So why not strap a camera onto a chicken's head and turn the guy (or gal) into a fowl-stabilized action cam!? Why, no reason at all!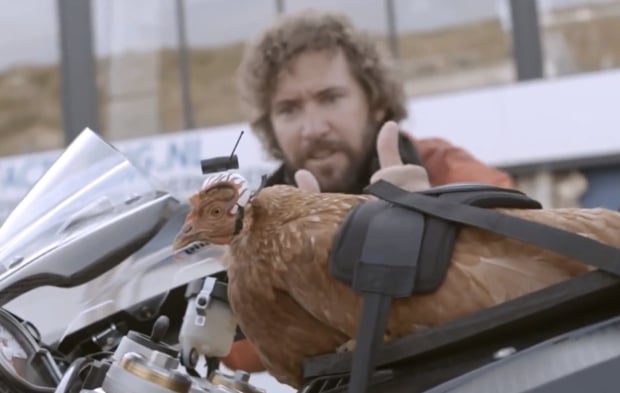 The "galluscam" commercial above was put together by LG, but it's certainly not the first to take advantage of the fact that chickens have an uncanny ability to keep their head still while the rest of their body moves around (when you do this with your eyes, it's called the vestibulo-ocular reflex).
All of them, however, can be said to have been inspired by this SmarterEveryDay YouTube videofrom 2008, the same one shown in the commercial itself. Destin, the man behind the original video, even went so far as to create his own chicken-powered steadicam in 2010 after nobody had tried it yet.
Sadly, as you can see, doing this in real life isn't nearly as effective as you might dare to hope… after all, you have to keep the chicken from looking around and there is no stabilization on/off switch that allows you to do that (yet).
Still, it makes for a good laugh on this early October hump day, and a fun way to explain Optical Image Stabilization to your friends who don't get it.