By Goong Nang(GN), The Pattaya News
26th January 2022 – (Kanchanaburi) A British man has been pronounced dead at the scene while another British man has sustained serious injuries after allegedly being slashed by a Thai neighbor who was annoyed by loud music in the Mueang Kanchanaburi district in Western Thailand on Saturday morning (January 22nd.)
The Kanchanaburi Police was notified of the incident at 3.50am this past weekend at a rental room in Soi Sri Lanka, Tha Makam sub-district.
Police and emergency responders arrived in front of the rental room to find the body of a foreigner who was identified by police as a 49-year-old British man, Mr. Marcus Evans, originally from Somerset. Severe slash wounds to his neck were found by first response teams.
A second British man, 54, had sustained severe injuries from multiple slash wounds. He was rushed to a local hospital for medical assistance.
Both British men had lived in the area, according to Kanchanaburi police, for several years
Beer bottles were found on tables and a sickle, normally used for gardening, was found on the cement floor nearby and identified as the suspected murder weapon by Kanchanaburi police.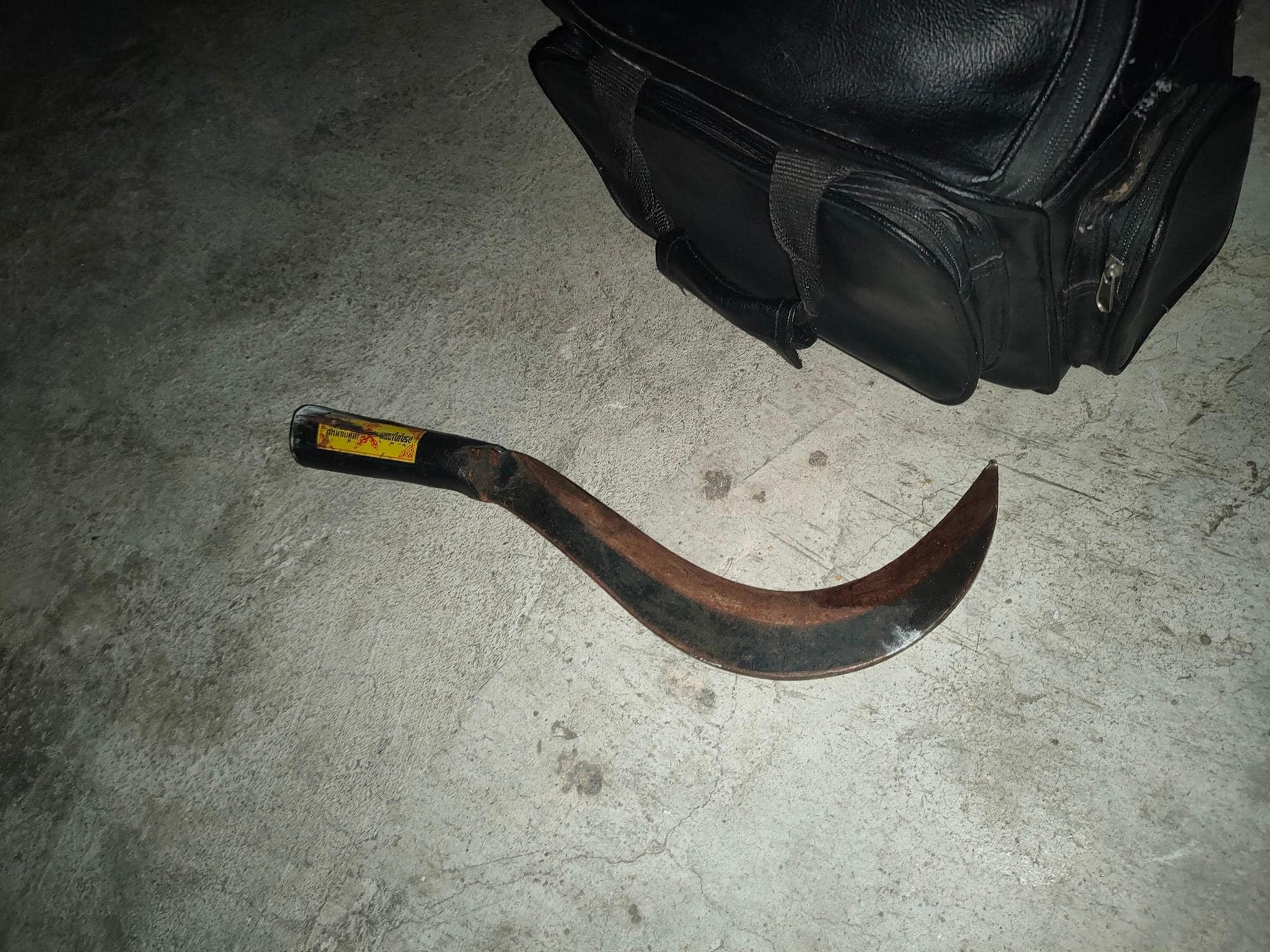 Local residents told Kanchanaburi police that the two British men had been drinking alcohol since 9pm. Friday night (January 21st) and listening to what was described by neighbours as loud, annoying music. The suspect, who was a neighbour and knew the men, verbally encountered the men around 3:00 A.M. Saturday morning leading to what neighbours described as a shouting match which then escalated to a physical altercation.
Police later arrested a suspect who was named by police as Prasut Thipthep, 22, who lives nearby and was reportedly found hiding in a nearby home covered in blood and in extreme emotional distress. Police Colonel Somkiart Chomchai from the Muang district police stated that the psychiatric state of the suspect was still being evaluated. Kanchanaburi police are continuing their investigation.