In our previous article, we highlighted the danger of over consuming bubble tea in the wake of the opening of so many new bubble tea stores in Hong Kong.
In this article we will examine specifically the popular Taiwanese style "Brown Sugar Pearl Bubble Tea" that is made from black sugar and boiled pearls with milk. Some Taiwanese media has reported that 90% of the black sugar used in the market is made of raw sugar, and the caramel colouring containing carcinogens has been added in the process.
According to SET News Channel, more than 90% of the brown sugar that is claimed to be hand-made in traditional method in Taiwan is actually produced with raw sugar. Zhang Zhongzheng, a manufacturer of brown sugar using traditional method, said that brown sugar is created by melting raw sugar to become molasses and adding sweetener into it. If the colour is not dark enough, some pigments such as caramel colouring and spices will be put together too.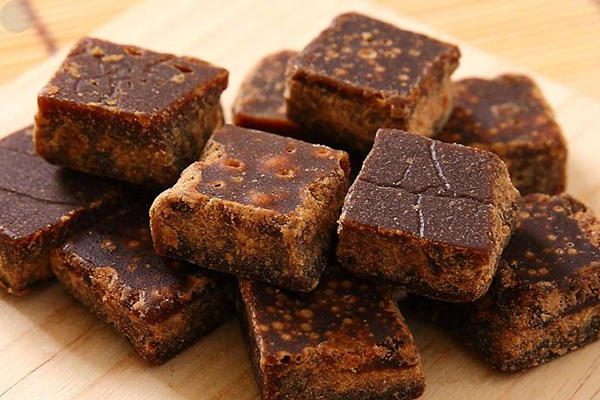 Taiwanese dietitian Xie Yifang explained that in order to speed up the formation of caramel colour, a strong base or ammonia chemical is normally used in the process, hence the carcinogen "methylimidazole" is created as a byproduct. She added that the brown sugar used in beverages is made only from sugar and caramel colouring, it has no minerals, vitamins and other nutrients; on the other hand, the authentic traditional brown sugar contains Vitamin B.
Registered dietitian Tunice Cheung when interviewed by TOPick Hong Kong revealed that the caramel colouring is a brown to black liquid or solid form that comes with a charred sugar scent; the carcinogen "4-methylimidazole" is released when heated. Centre for Food Safety under The International Agency for Research on Cancer evaluated the carcinogenicity of "4-methylimidazole" and based on the results tested on animals, it has been identified as "possibly carcinogenic (Group 2B)".
"4-Methylimidazole" is also found in products such as Cola, beer, soy sauce, bread and coffee. Tunice said that high doses of "4-methylimidazole" pose a risk to health. One adult weighing 60 kilograms can consume up to 300 maximum teaspoons per day.
Tunice reminds that brown sugar pearl bubble tea is a high-calorie, high-sugar drink. A cup of 700 ml tea contains more than 600 calories,70 grams of sugar which is equivalent to 14 teaspoons, more than the recommended dosage of no more than 50 grams per day by the World Health Organisation.
So next time if you are craving for brown sugar pearl bubble tea, think twice!