10th November 2021 – (Hong Kong) Hong Kong Disneyland announced that 'White Christmas' will appear in Hong Kong Disneyland Resort from 19th November to 2nd January, 2021, when Disney's day and night will be filled with snow. In addition, there will be more surprises on 3rd and 4th December. The park will present "A Magical Nighttime Symphony with the Hong Kong Philharmonic Orchestra". At 7.45pm on 3rd and 4th December, 2021, Hong Kong Disneyland will present a 45-minute magical symphony in collaboration with the Hong Kong Philharmonic Orchestra for the very first time. The starry skies of Hong Kong Disneyland will be filled with snow and accompanied by beautiful music, making it one of the most memorable evenings ever.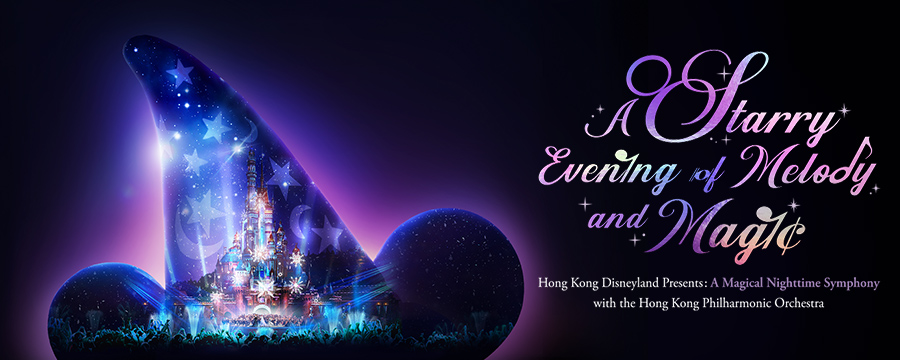 From now to to 15th November, 2021, there will be a total of 400 Hong Kong Disneyland date stamped one-day admission tickets with event wristbands for access to reserved viewing area of the performance (Ticket prizes) to be given away to lucky winners. Hong Kong residents holding a valid Hong Kong identity card, a Hong Kong birth certificate with recent school handbook issued by a local school, or other legal documents with photo identification can participate in the lucky draw by registering online. Participants who have successfully registered will receive an email notification with a reference number confirming their participation in the lucky draw. The list of winners will be announced on 19th November, 2021.
To participate, click HERE.
Act now and join the lucky draw to enjoy the enchanting orchestra performance with your loved ones and Disney friends.